History
Sep 1975 - Saginaw County Controller J. Marvin Baldwin Jr. announces that The Office of Criminal Justice approves a $584,095 grant to establish a Central Dispatch system for Saginaw County. That grant would cover the cost for equipment. With yearly staffing and operating costs estimated at $422,476 the county applied for a state grant to cover these costs and using Saginaw County as a state pilot project. The search for the first Director has begun.
Dec 1975 - Dennis R. Warren, chief criminal justice planner for the East Central Michigan Planning and Development Region has been appointed director of Saginaw County's new central dispatch system. His initial responsibilities will to get the program developed and operating, coordinate the various police agencies and government involved, help purchase and install the needed equipment and hire staff.
Mar 1976 - Motorola with a bid of $450,253 beat out a bid of $468,995 from General Electric. The equipment to be bought includes mobile supplies for use in cars, portable radio equipment, and radio consoles at the new central dispatching offices located in the basement of Saginaw City Hall. Funds also provided radio towers in James Township, Saginaw's traffic engineering, and an antenna at the Central Fire Station at 801 Federal St.
Jan 1977 - Remodeling in the basement of Saginaw City Hall is completed and new equipment is being installed. Fifteen new personnel have been hired and are in training, and 10 more dispatchers from the city are being brought over. "We're probably about 85% done" said Dennis Warren, system director.
Mar 1977 - A "dry run" will begin and will continue for 2 weeks prior to starting the new central dispatch system.
April 7th 1977, 12:01am -Saginaw County Central Dispatch goes into operation. 
May 1977 - "bugs" are still being worked out with the system. Sheriff James Kelley says " the system overall is working well" and that opinion is generally shared among other police agencies.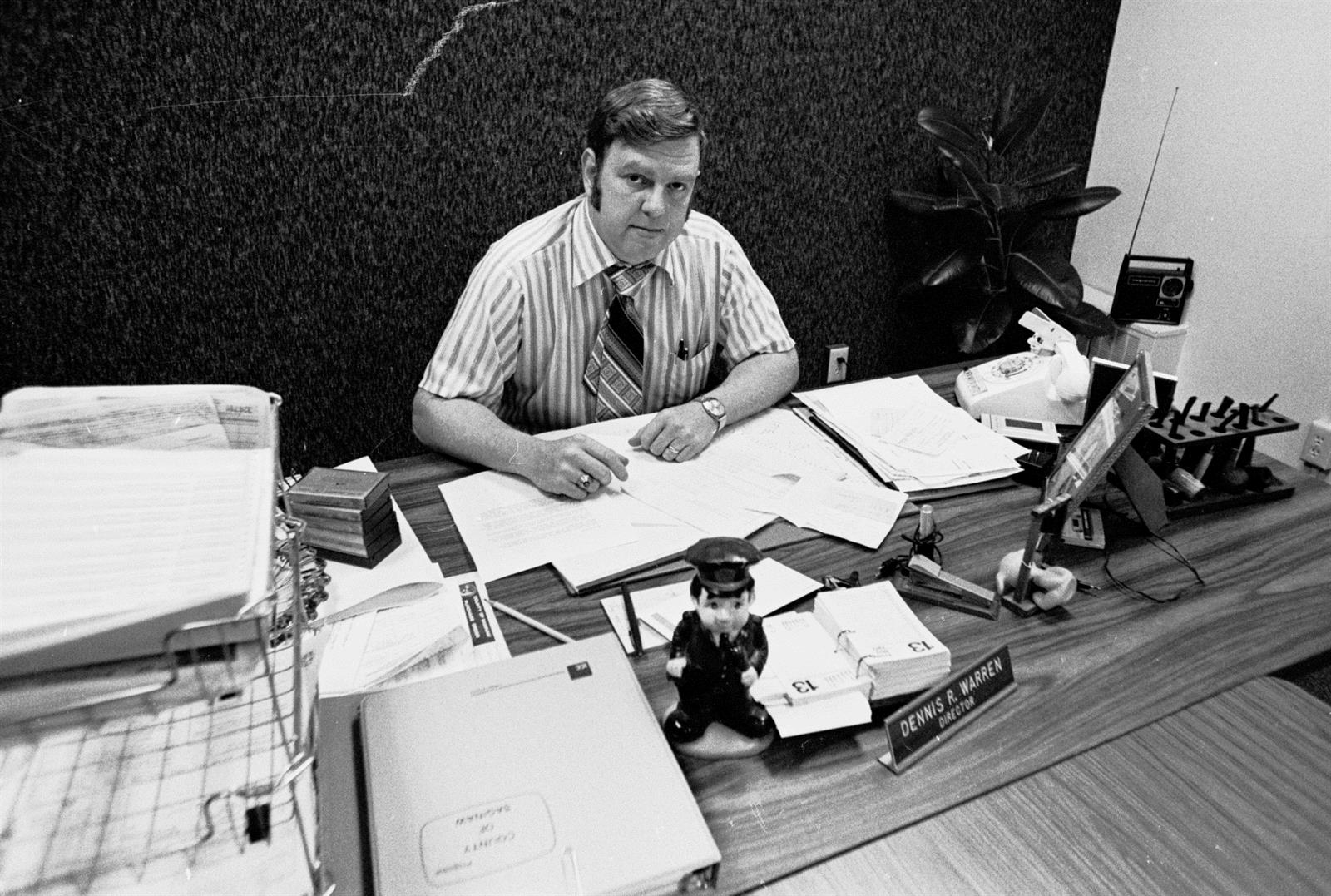 Director Dennis Warren
Central Dispatch in Saginaw City Hall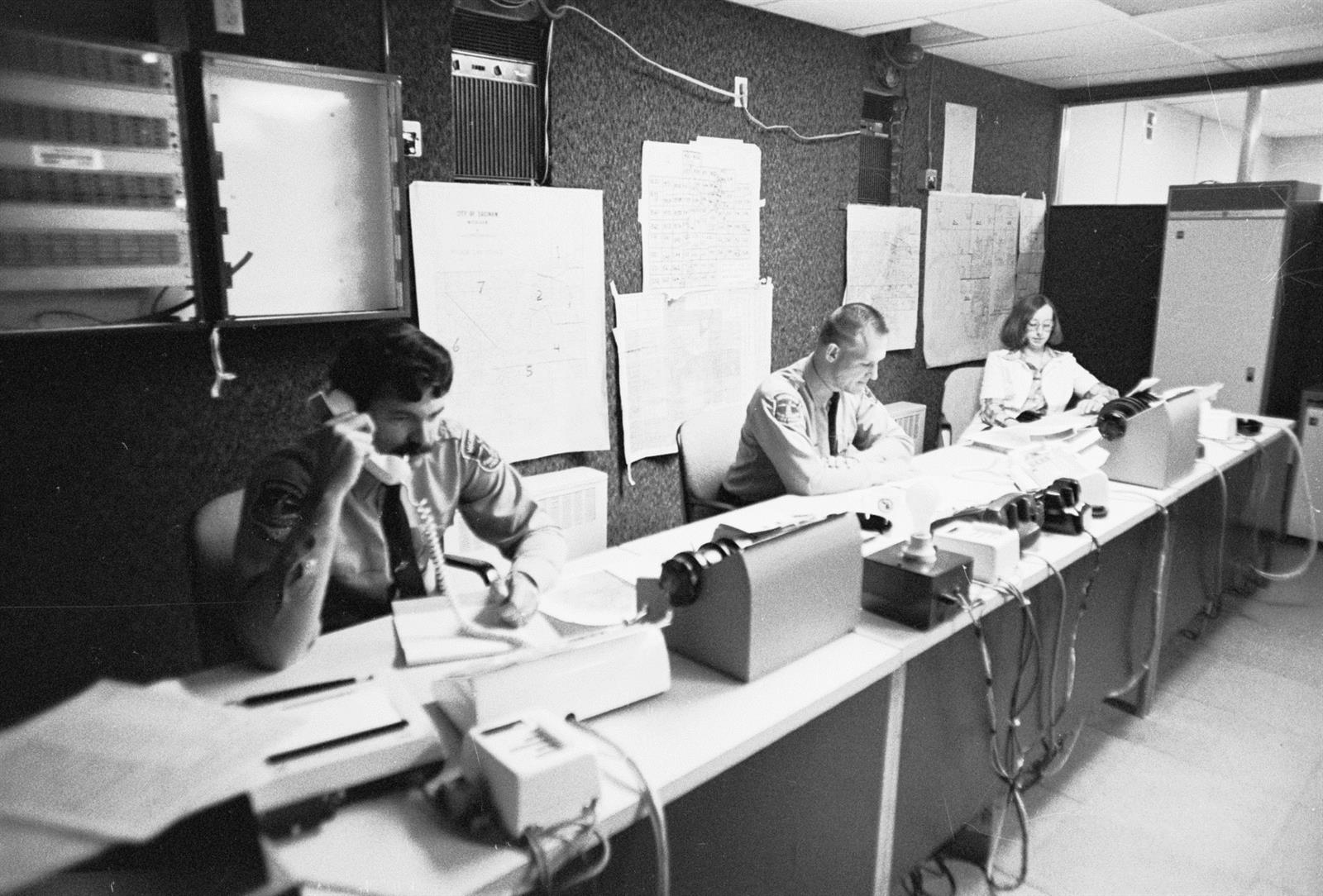 Central Dispatch Call Takers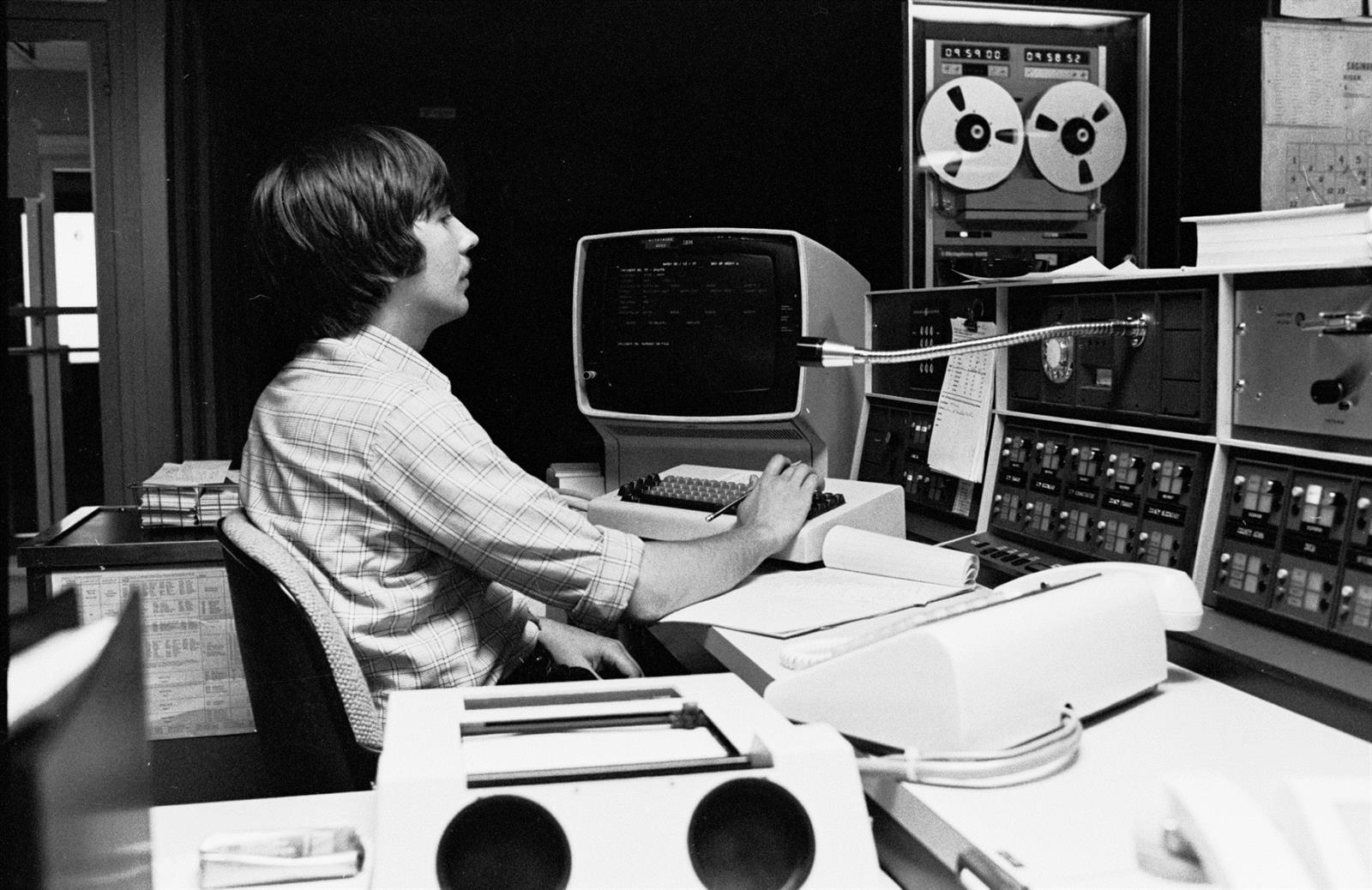 Radio Operator